What I'm Up to Now Fall 2019: Amy Bailey
Amy Bailey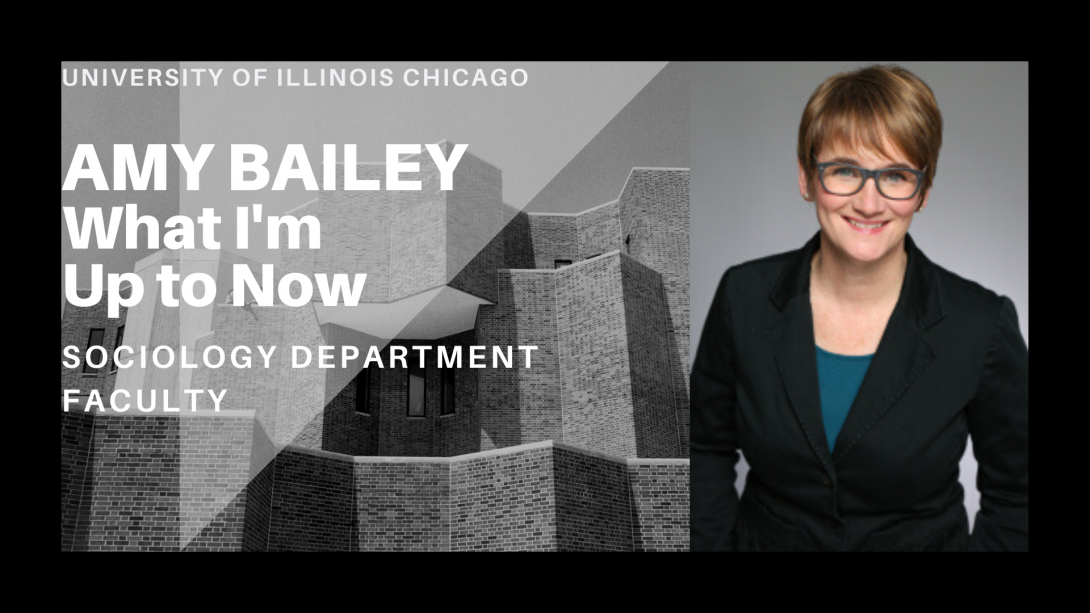 In Fall 2019, I'm on sabbatical.
I'm working on four papers, co-authored with UIC graduate students and undergraduate alumni. I also have a funding proposal in process, to the National Science Foundation, in collaboration with colleagues at the University of Michigan, University of Washington, and University of Wisconsin.
I have two papers forthcoming:
Bryan L. Sykes and Amy Kate Bailey. forthcoming. "Casualties of Criminal Justice: The Incarceration of American Veterans, 1972-2012," The Russell Sage Foundation Journal of the Social Sciences.
Amy Kate Bailey and Piere Washington. forthcoming. "Lynching in the New South, A Festival of Violence, and the Synergy of Two Disciplines." Journal of Guilded Age and Progressive Era. Special Issue. William Carrigan and Clive Webb, editors (invited essay).
I was recently quoted in Mother Jones: "How Lynching Became the Favorite Metaphor for Embattled, Powerful Men."
Over summer break, I completed my term as chair of the American Sociology Association's Peace, War & Social Conflict section, continued my research on racist violence and began recruiting researchers to beta test a new geographic data tool, constructed with UIC PhD candidate Allison Helmuth.
Modified on November 19, 2019