What I'm Up to Now Fall 2019: Mahesh Somashekhar
Mahesh Somashekhar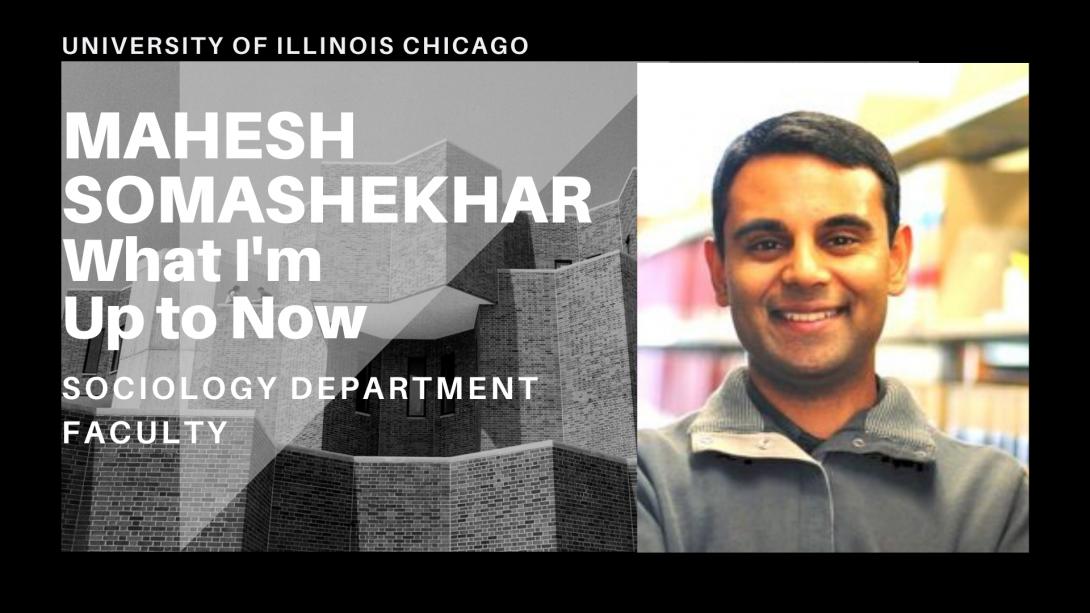 In Fall 2019,
I'm teaching SOC 201 and SOC 401.
My office hours are Tuesdays 11:00 am – 11:30 and 2:00 am – 2:30 on Tuesdays.
I'm currently working on a project that was geodemographic marketing data to clarify exactly who gentrifies are and how they gentrify neighborhoods.
I recently published a paper in City and Community showing that, when gentrifiers are White, there is a lot of retail development in a neighborhood, but if they are Black, there is little additional retail growth.
I was recently selected to take part in a conference on quantitative approaches to the study of gentrification.
Over summer break, I took a family trip to Panama where I saw dolphins, sloths, caimans, and leafeater ants in the wild.