What I'm Up to Now Fall 2019: Maria Krysan
Maria Krysan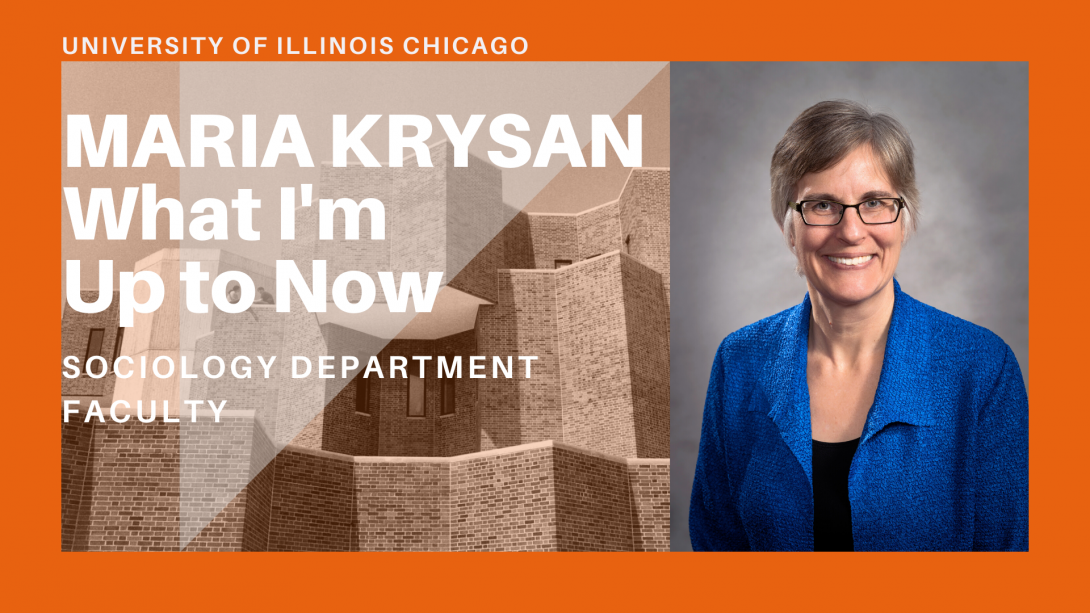 In Fall 2019,
I'm teaching SOC 500. 
My office hours are by appointment.
I'm currently working on a project with visual artist Tonika Johnson, creator of Folded Map, a multimedia exploration of segregation in Chicago.
I recently published a research note in the Public Opinion Quarterly with Deanna Christianson (UIC M.A. 2018) and Sarah Moberg (current PhD student) on trends in racial attitudes.
I recently received the 2019 Otis Dudley Duncan Book Award from the Sociology of Population Section of the American Sociological Association.
Over summer break, I went on a llama-guided trek with my daughter in Yellowstone National Park.
Modified on November 08, 2019