What I'm Up to Now Fall 2019: Rachel Gordon
Rachel Gordon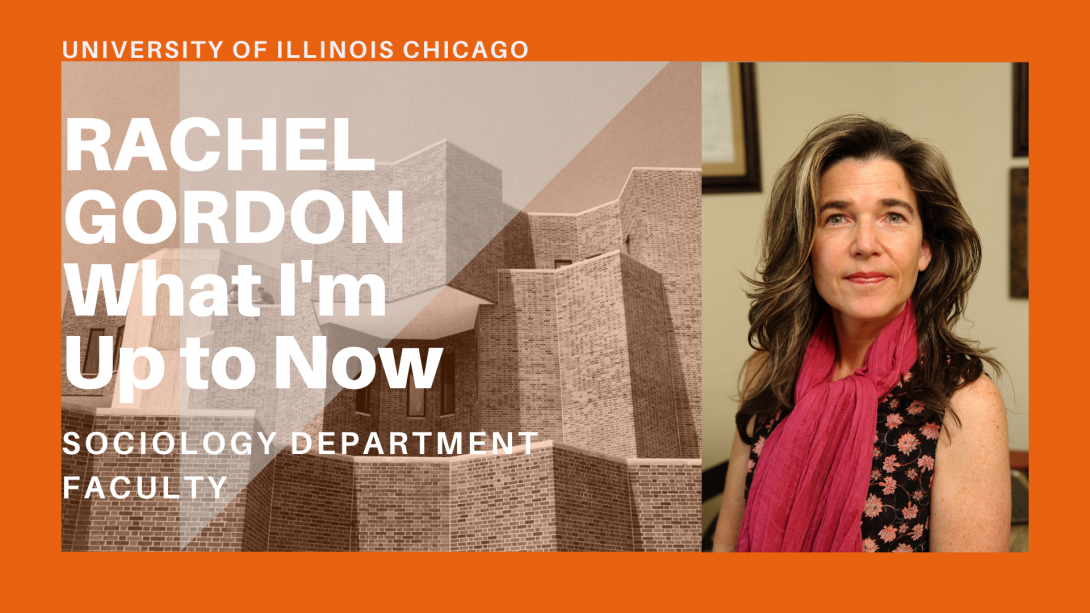 In Fall 2019,
My office hours are by appointment.
I'm currently working on a study on measuring skin color with Amelia Branigan and Mariya Khan and National Institute of Health grants on "lookism" and measurement equivalence.
I recently published:
Gordon, Rachel A., Sosinsky, Laura S., and Colaner*, Anna. (2019). "Pedagogical Approaches in Classrooms with 3- and 4-Year-Old Children: A Mixed Methods Study of Chicago-Area Directors." Early Childhood Research Quarterly, 49, 1-17.
Crowder*, Marisa K., Gordon, Rachel A., Brown*, Randal D., Davidson, Laura A., & Domitrovich, Celene E. (2019). "Linking Social and Emotional Learning Standards to the Social-Emotional Competency Assessment: A Rasch Approach." School Psychology Quarterly, 34, 281-295.
Speirs, Katherine E., Gordon, Rachel A., Powers, Elizabeth T., Koester, Brenda D., & Fiese, Barbara H. (2019). "Licensed Family Child Care Providers' Participation in the Child and Adult Care Food Program (CACFP): Greater Benefits and Fewer Burdens in Highly Urban Areas?" Early Education and Development. Online first.
Crabbe*, Rowena, Pivnick*, Lilla K., Bates*, Julia, Gordon, Rachel A. & Crosnoe, Robert. (2019). "Contemporary College Students' Reflections of their High School Peer Crowds." Journal of Adolescence Research, 34(5), 563-596.
Hamermesh, Daniel S., Gordon, Rachel A. and Crosnoe, Robert. (2019). "O Youth and Beauty: Children's Looks and Children's Cognitive Development." NBER Working Paper 26412. Cambridge, MA: National Bureau of Economic Research
I recently received a National Science Foundation grant for the above study.
Over summer break, I toured colleges with my daughter.