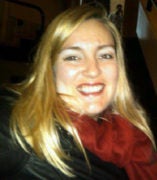 Allison Suppan Helmuth
Graduate Student
Sociology
Contact
Building & Room:
4006 BSB
Email:
CV Download:
Related Sites:
About
Previous degrees:
B.A. Philosophy, Wittenberg University
M.A. Sociology, George Washington University
Specialty areas:
Urban Sociology; Segregation & Housing; Race, Class, and Gender; Poverty & Inequality; Race Relations; Sex & Gender; Intersectionality.
Research interests:
My research examines how inequality is created and maintained in urban neighborhoods, with special attention to the different kinds of social exclusion connected to gender, race, sexuality, and other interrelated social structures. Currently, I am studying the challenges and opportunities faced by women-of-color owners of rental buildings in Chicago. As a student at George Washington University, my master's research examined how white residents constructed spaces of exclusion in a historically black neighborhood in Washington, DC. And as a research analyst and former Mariam K. Chamberlain Fellow at the Institute for Women's Policy Research, I collaborated with a research team to analyze and write research reports about the displacement of lower-income African American women from public housing after Hurricane Katrina. My previous research on the gendered dimensions of urban farming in Kingston, Jamaica was supported by a Fulbright Award.
M.A. Thesis title: "Exclusion and Space in Washington, DC: Exploring the Neighborhood Terrain of Race, Class, and Gender"