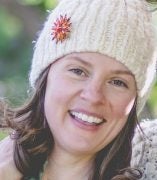 Victoria Brockett
Graduate Student
Sociology
Pronouns: She/Her/Hers
Contact
Building & Room:
4005 BSB
Email:
About
Previous degrees:
A.A. Anthropology, Indiana University Northwest
B.A. Sociology, Indiana University Northwest
M.A. Sociology, Loyola University Chicago
Research Interests:
My thesis research addressed challenging contemporary forms of racial inequality during a perceived time of equality.  I conducted a case study of a national racial justice organization and demonstrated how they filled this void by rearticulating the meaning of race as well as its role as a primary structural factor in shaping peoples' social and material well-being.  I was most interested in how this organization constructed racial justice as an oppositional framework to color-blindness, linking theory about the creation and maintenance of racial inequality to racial justice practice.
Carrying the same thread of my thesis forward, I plan to link theory to praxis as my new research agenda begins to take shape. I hope to focus on relationships among schooling, human rights, environmental ethics, and animal protection. I aim to augment understandings of their mutually dependent features, bringing light to intended (or unintended) consequences of social change efforts in these areas and gauge the potential for further igniting solidarity on multiple fronts.
M.A. Thesis title: "When Theory Meets Practice: Challenging Racial Inequality in a Post-Civil Rights Era"