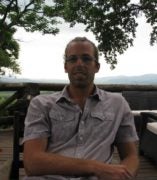 William "Buddy" Scarborough
Graduate Student
Sociology
Contact
Building & Room:
4146C BSB
Email:
CV Download:
About
On the Market: 
William "Buddy" Scarborough is on the job market. Learn more about his dissertation, publications, and awards.
Previous degrees:
B.A. Sociology, Alma College
Specialty areas:
Race, Ethnicity, and Gender
Research interests:
William J. Scarborough is a PhD candidate in Sociology at the University of Illinois at Chicago. His research focuses on the economic and cultural determinants of gender wage gaps across labor markets in the U.S. He has published multiple journal articles and book chapters on issues related to gender and race inequality.