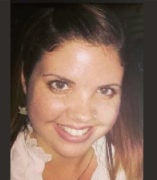 Emilie A Glass-Riveros
Graduate Student
Sociology
Contact
Building & Room:
Sociology Office: 4005A BSB
Email:
CV Download:
About
Previous degrees:
B.A. Sociology, University of Houston
Specialty areas:
Health and Medicine, Health Disparities, Knowledge, and Family
Research interests:
I am broadly interested in sociology of health and medicine. Specifically, one of my focuses is in understanding the role social disparities play across available choices and access to health care. Additionally, I am interested in the role laypersons (interest groups, activists, etc.) play in the production of medical knowledge, and the development of medical procedures and policy. I conducted international research in the Republic of Panama, where I explored the impact of medical tourism on the local health care system. I looked at how the rise in medical tourism influenced doctors and medical professionals regarding the choice to practice in the public or private sector. I also investigated how the shift of medical professionals to the private sector affects the access and quality of care for local panamanians. Currently, I am investigating the trends of the midwife and doula profession and clientele. I'm interested in understanding how race impacts the decision of women to use a midwife/doula, and what roles do social groups play in the decision making process. I'm also interested in understanding how women who use, or are, doulas and midwives influence the production of knowledge, and how they impact policy and procedure change? I'm ultimately seeking to understand any possible divergences amongst social and racial groups in the growing trend of midwife and doula usage.
M.A. Title: "Exploring the birthing experiences of mothers, midwives and doulas"