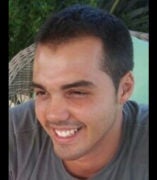 Luca Delbello
Graduate Student
Sociology
Pronouns: He/Him/His
Contact
Building & Room:
Sociology Office: 4065 BSB
Email:
About
Previous degrees:
B.A. & M.A. Political Science, University "L'Orientale" of Naples, Italy M.A. Sociology, St. John's University
Specialty areas:
Social Theory, Political Sociology, Political Economy, Neoliberalism and Globalization, Class Analysis, Cultural Narratives.
Research interests:
Broadly speaking, I'm interested in the analysis of the Neoliberal ideology, the current functions of the state with its civil institutions and the interconnections with the economy and the market. My research also focuses on the central role played by culture in generating new forms of subjectivity and activating possibilities of change and revolution, through the formation of alternative thinking and utopias. I'm also interested in understanding the role that technology occupies in this process, how technological forms shape and transform subjectivities in everyday life.