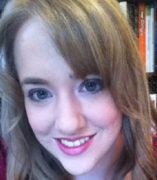 Lydia J. Hou
Graduate Student
Sociology
Contact
Building & Room:
4150B BSB
Email:
CV Download:
About
Previous degrees:
B.A. Sociology, Lindenwood University
M.A. International Studies, Lindenwood University
Specialty areas:
Race, Ethnicity, Immigration, Gender, Media
Research interests:
My research broadly encompasses areas of race/ethnicity, immigration, gender, and media. I am particularly interested in racialized citizenship, visa policy, and racialized liminality within immigration. My work includes analysis of race and gender in media, whiteness and diversity studies, and diversity in higher ed. I am pursuing a project on international students, race, and higher ed for my dissertation research.
M.A. Title: "Reducing Global Poverty: An Analysis of the Millennium Development Goals and Policy Prescriptions for Moving Forward"