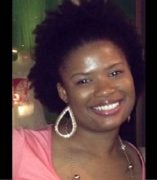 Piere Washington
Graduate Student
Sociology
Contact
Building & Room:
4075E BSB
Email:
About
Previous degrees:
B.A. Sociology, Loyola University Chicago
B.S. Criminal Justice, Loyola University Chicago
M.A. Social and Cultural Foundations in Education, DePaul University
Specialty areas:
Race, Ethnicity, and Gender: Identity, Intersectionality & Interracial Families
Research interests:
I am generally interested in the construction and negotiation of identity for black-white biracial Americans and the historical and contemporary policing of black-white interracial relationships. My current research examines both formal and informal means of policing black-white interracial couples along with the struggles and decisions of these couples' biracial offspring to identify as biracial, black, white or other. More specifically, I am interested in exploring racial identity as it is shaped by various social factors including: parenting and sibling relationships, gender identity and notions of masculinity and femininity, socioeconomic status, opportunities for social mobility, and efforts for racial pluralism vs. efforts of assimilation.
M.A. Thesis Title: "A Content Analysis Exploring Biracial Identity"