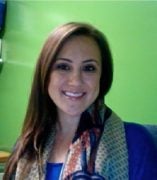 Rachel Lovis
Graduate Student
Sociology
Contact
Building & Room:
4176B BSB
Email:
CV Download:
About
Specialty areas:
Work, Organization & Economy
Research interests:
In general, I am interested in labor and inequality in organizations. For my dissertation, I intend to explore the ways in which labor is valued in local and organic food movements.
M.A. Title: "Everybody's Money Is Green: Ethnic Entrepreneurship in a New Immigrant Destination"