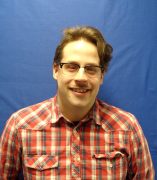 Scott M. Wallace
Graduate Student
Sociology
Contact
Building & Room:
4176C BSB
Email:
Related Sites:
About
Previous Degrees:
M.A. Sociology, University of Illinois at Chicago
B.A. Sociology, University of Wisconsin--Superior
Specialty Areas:
Political Sociology, Organizations, Social Theory, Gender
Research interests: 
I am primarily interested in understanding how socialization processes shapes people's understandings of the political and of how power works within the social world. By focusing on the repertoires that people use in order to make sense of everyday life, I argue that we can develop a more robust account of people's political imaginations, of the possibilities and horizons that these imaginations provide, and thinking through how they may challenge more authoritative accounts of power and the political.