Teaching as scholarship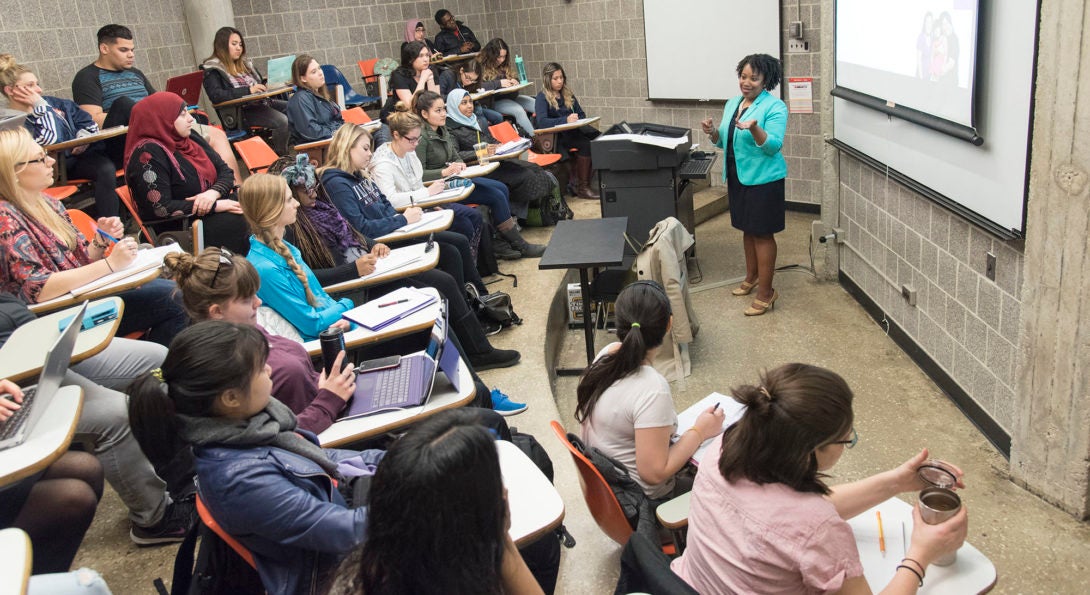 Teaching is a skill that must be learned and practiced. We view teaching as a form of scholarship.
Our department is unique in its developmental program for training our graduate students in the art of teaching, where students begin as graders in undergraduate courses, progress to leading discussion sections, and ultimately teach their own course. Along the way, they enroll in courses that address teaching skills such as managing classroom dynamics, developing their syllabi, and giving them weekly support as they teach their own class for the first time. We pride ourselves on producing serious scholars who are fabulous teachers.
Graduate students can become Graduate Student Instructors once they have completed the master's coursework and publishable paper, and have taken either the departmental teaching course (593) or the Graduate College course, Foundations of College Teaching (GC 593).
The Graduate College also offers Seminar in College Teaching (GC 592) and a Certificate in the Foundations of College Instruction.