Igniting Sociological Futures: Senior Capstone Experience
Three points of connection
Applying sociology & preparing for your next steps after graduation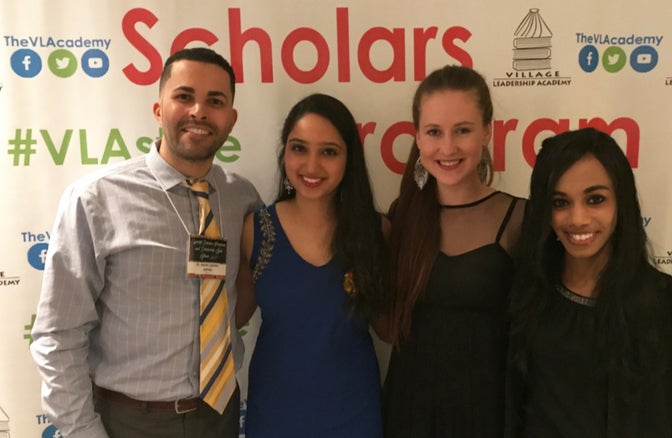 Igniting Sociological Futures is the culmination of our undergraduate students' sociological training. Students meet weekly for the large, lecture class taught by a sociology faculty member, discuss assigned readings, and participate in activities that support their projects. In addition, students meet in smaller sections, led by a teaching assistant, to reflect on their experiences and to receive consultations related to their projects, presentations and portfolio. The course:
rekindles students' sociological imagination related to a passion they developed in the major or an important social issue
engages students in a "real-world" challenge arranged by a community partner that calls for their sociological skills
develops a career plan and portfolio of sociological skills and interests to pursue after graduation
Projects are designed to be completed within 10 weeks, with each student devoting about 30 hours of effort toward the goal. Sociology faculty and graduate teaching assistants will provide classroom support for student reflection and project management assistance to ensure projects are completed.
Since fall 2016, the course has taught 190 Sociology majors who have served over 5,670 hours in 64 partner projects.
Email Dr. Kevin Lamarr James, Director of Undergraduate Studies, if you have questions about the course.
Student success stories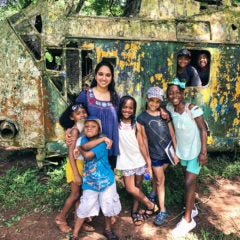 Rucha Shah traveled with Village Leadership Academy to Ghana

Rucha Shah began her senior capstone experience in Fall 2016, working with Village Leadership Academy (VLA) to support their 2017 World Scholars Program (WSP) trip to Ghana. Rucha and her teammates focused on creating learning materials to teach all of the participants about the social and historical significance of the region they would be exploring. The next semester, after completing her capstone, Rucha continued working with VLA as an intern. In addition to creating content and facilitating workshop sessions, she supported the annual WSP fundraising gala, which also helped to offset costs related her travel to Ghana. Rucha graduated in spring 2017, and culminated her work with VLA by taking part in the World Scholars Program and joining a group of VLA students and teachers on their annual trip to Ghana.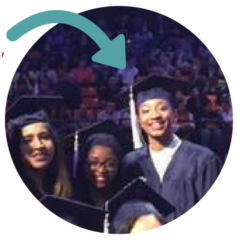 Bri Alvarez found a full-time teaching position with her community partner

During her semester in the Igniting Sociological Futures course, Bri Alvarez worked at Rowe School through her partnership with Communities in Schools. After graduating, Rowe School offered her a position with their summer program and then a full-time teaching-focused position during the school year. The school reached out to Bri for the position because they were impressed with her work with them through UIC Sociology's capstone course.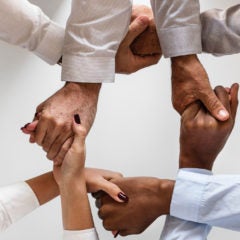 Felipe Hernandez studied social media trends at GG+A Survey Lab

Through the Igniting Sociological Futures course, Felipe Hernandez worked as a research intern at GG+A focused on finding trends and insights in informative sets of data for the benefit of non-profit philanthropy. In the article, "Survey Lab: Level of University Connection Linked to Social Media Engagement," Felipe Hernandez shared findings from a new GG+A Survey Lab study. The study finds that alumni and donors feel more connected to their alma mater when they engage with the school on social media.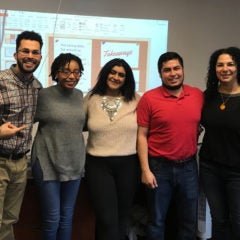 Warkaa and Enrique with Communities in Schools of Chicago

Igniting Sociological Futures students, Waarka and Enrique, worked with Communities in Schools of Chicago on a project that explored student voice and what it means for adults to be "all in" for supporting students. They identified 3 areas of data collection to help them with this project: 1) content analysis of On The Table discussion notes, 2) interviews of student support managers and specialists at schools, and 3) focus groups of students in the InspireU program. Waarka and Enrique presented their findings to the staff at Communities in Schools of Chicago at the end of the semester.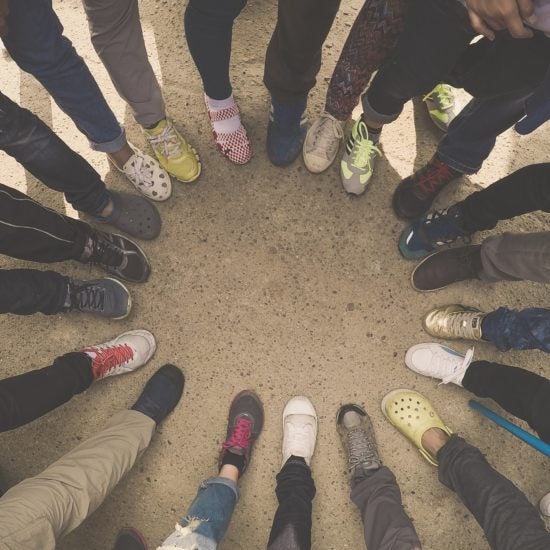 Thank-you notes from Igniting Sociological Futures students
Michelle Guijosa: To Professor Lorena Garcia: you are the first female Latina professor I have met and had the pleasure of having as a teacher. You inspired me to become a professor one day as well.
Sydni Schwartz: Professor Paul-Brian McInerney, thank you for being my favorite educator at UIC. You gave me the most useful advice through all your stories. I will miss your classes. P.S It was impossible to do other classes' homework in your class because of how interesting your lectures were!
Read more thank-you notes here
Community Partnerships & Connecting Alumni