Graduate Students on the Market
Get to know our talented PhD students on the job market! UIC Sociology prepares graduate students for jobs in a variety of settings, including a range of higher education positions as well as research positions in government, for-profit industry, and non-profit and advocacy organizations.
Currently on the market: Timothy Adkins, Michael De Anda Muñiz, and Amanda Stewart.
Timothy Adkins (ABD)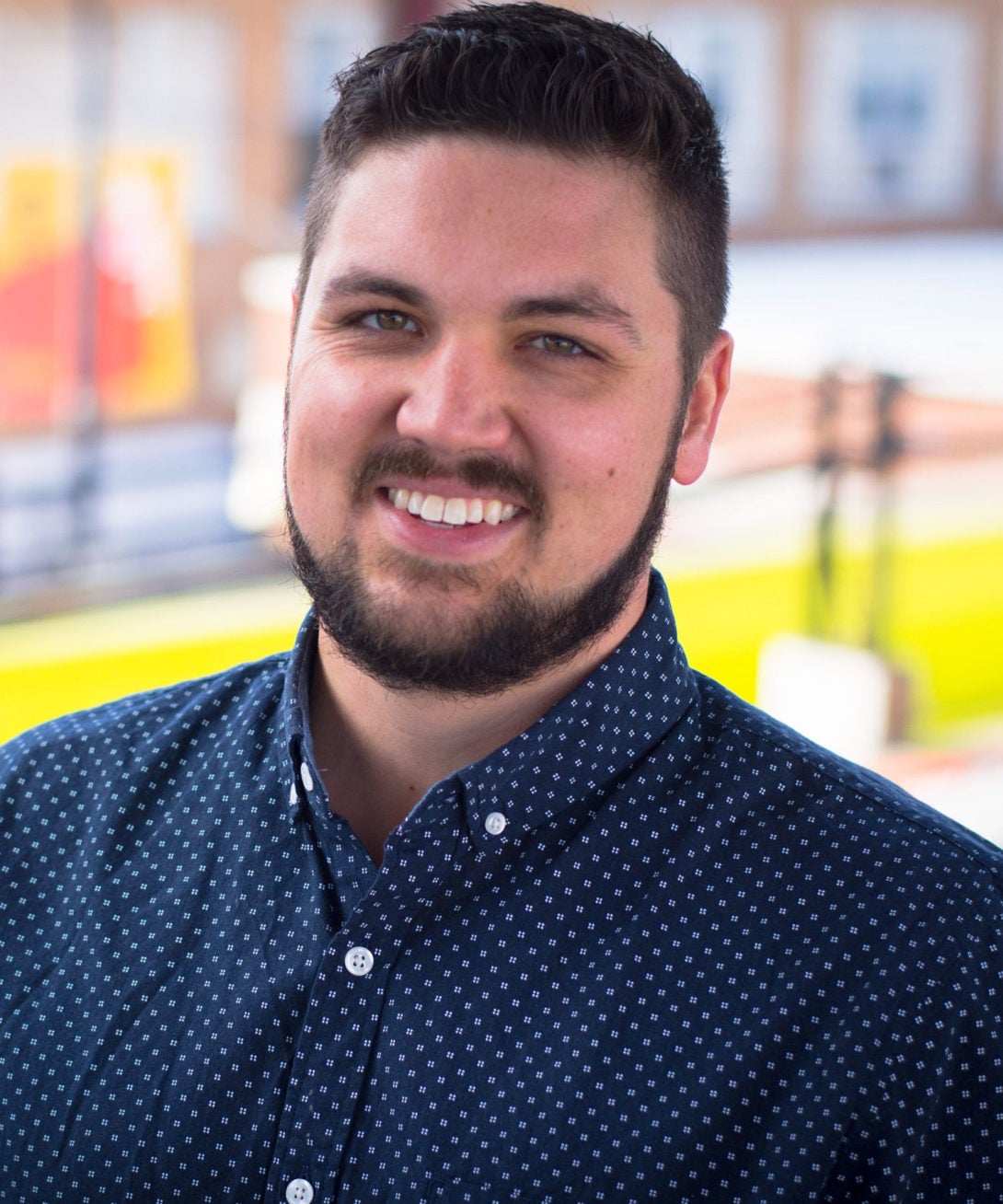 In my dissertation, I investigate the relationship between men's work and the shifting organizational environment in a coastal community.  Within the sociology of work, I combine two important debates—(a) emotional labor's intersections with gender, race, and class in service work contexts, and (b) economic restructuring toward non-standard labor relations (e.g. The New Economy, "gig economy").  I draw on fieldwork and over 70 interviews with workers in the Florida Keys' fishing tourism economy to contribute to these scholarly discussions.  Fishing guides–the largely self-employed, licensed captains who take tourists fishing for a few hours or a few days at a time–face the service work imperative of generating a positive experience for their customers, but are also able to rely on the masculinization of fishing and maritime work–as well as their position as independent, short-term contractors–to resist some of the negative aspects of emotional labor that we associate with interactive service work.
Beyond the worker-client interactions where these men perform a distinct and durable emotional labor, I articulate how both micro- and macro-level phenomena affect the operation and distribution of power between guides,  clients, and their competitors. To contextualize these tourism workers' labor, I describe the ways in which the Florida Keys region has been undergoing tourism gentrification processes for decades—what I call 'resortification.' This ongoing restructuring of the organizational terrain brings with it changes to housing costs, job opportunities, financial outcomes, business models, booking and advertisement, the marine ecosystem, and the meaning of being a Florida Keys fishing guide.
This research is increasingly relevant as employment continues to transform toward short-term 'gigs," tourism grows to be one of the largest global employers, and climate change or other ecological crises wring uncertainty into many work communities. This project was awarded a Rue Bucher Memorial Award in Qualitative Research from UIC.
Timothy Adkins (ABD)
Selected publications

Adkins, Timothy, Paula England, Barbara J. Risman and Jessie Ford. 2015. "Student Bodies: Does the Sex Ratio Matter for Hooking Up and Having Sex at College?" Social Currents 2(2).

Risman, Barbara J. and Timothy Adkins. 2014. "The Goal of Gender Transformation in American Universities: Toward Social Justice for Women in the Academy," in Jon Shefner, Harry F. Dahms, Robert Emmet Jones, and Asafa Jalata (Eds.), Social Justice and the University: Globalization, Human Rights, and the Future of Democracy. New York: Palgrave MacMillan.

Dreby, Joanna, and Timothy Adkins. 2012. "The Strength of Family Ties: How U.S. Migration Shapes Children's Ideas of Family." Childhood 19(2): 169–187

Dreby, Joanna, and Timothy Adkins. 2010. "Inequality in Transnational Families." Sociology Compass 4(8): 673-689.

Selected awards

2018 Rue Bucher Memorial Award for Qualitative Research—UIC Dept. of Sociology

2017 Graduate Student Teaching Award—UIC Dept. of Sociology
Michael De Anda Muñiz (ABD)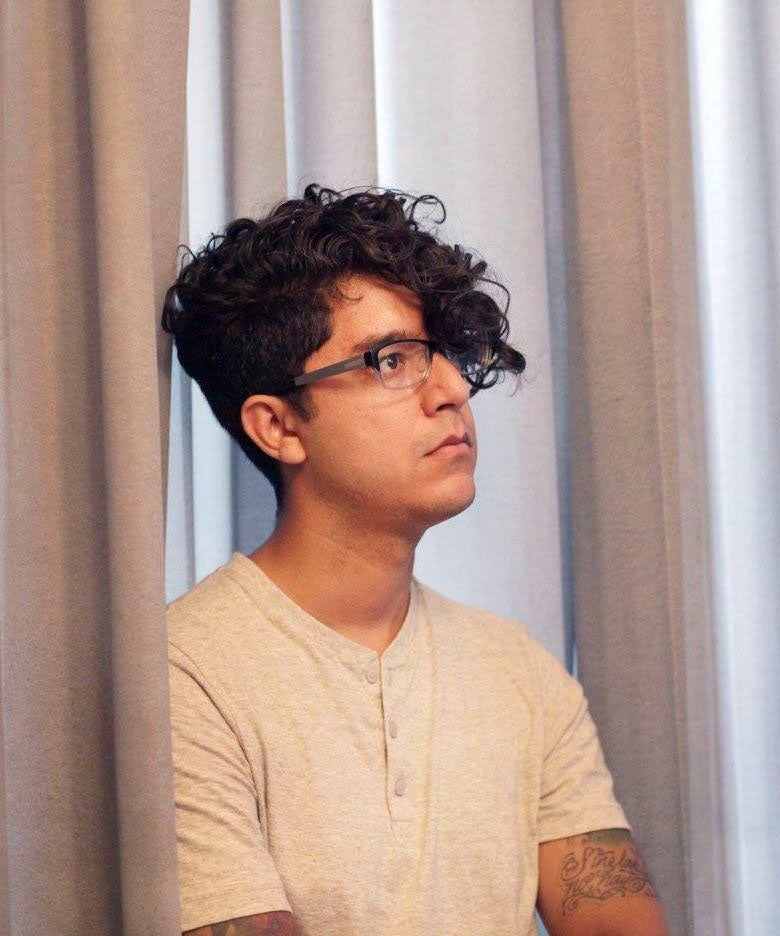 My dissertation is an ethnographic study of Latina artists in Chicago who regularly produce visual art, sculpture, performance, music, or writing within and with their communities – what I call "community-engaged artists". I engage with cultural sociology, de-/postcolonial theory, women of color feminisms, and queer of color theory to explore the ways that Latina community-engaged artists in Chicago navigate issues of (il)legibility and space to practice and produce their work. I find that white supremacy, patriarchy, and capitalism not only devalue Latina community-engaged artists in the field of art and society, in general, but also render them illegible. I argue that Latina community-engaged artists develop as young artists within "third spaces" and continue to construct and work within third spaces, such as artist collectives, public site interventions, and community events. My research contributes to sociology of culture and art, Latina/x/o Studies, and Gender and Women's Studies.
My teaching is strongly connected to my passion for community activism. Education is a transformative process, and I believe the end goal of this process should be to cultivate and empower students to be active and engaged knowledge producers and agents of social change. I helped develop a community-engaged research project that trained graduate students to produce non-exploitative and useful research on racialized policing in Chicago in solidarity with marginalized communities in struggle. I have also mentored students of color and first-generation college students to successfully navigate higher education. Overall, I aim for students to develop skills that will assist them in reaching their academic, professional, and personal goals and develop a critical consciousness that helps them better understand and transform themselves and the world in which they live.
I practice my pedagogy outside of traditional academic spaces, because I believe in the emancipatory and transformative potential of education. I have led community workshops on art and mass incarceration. I have also shared my creative work at institutions like The National Museum of Mexican Art, University of Chicago, University of Illinois at Chicago, and Comfort Station Logan Square. As a member of The Prison + Neighborhood Arts Project and The 96 Acres Project (two Chicago-based collectives), I have taught and built intellectual communities with incarcerated people at Cook County Jail and Stateville Maximum Security Prison. My students' work and ideas have been shared in community events around Chicago.
Michael De Anda Muñiz (ABD)
Selected publications

Muñiz, Michael De Anda. Forthcoming. "The Power of Latinx Studies Beyond the Ivory Tower and Inside Prison Walls" Latino Studies 16(4).

Ruehs, Emily, Regina Pessagno, Rachel Lovis, William Scarborough, Michael De Anda Muniz, Maximilian Cuddy, Jesse Holzman, and Dennis Kass. 2018. "A Relevant Pedagogy: Outcomes from a High School Sociology Research Practicum." Journal of Public and Professional Sociology 10(2): Article 2.

Selected awards

2018 Abraham Lincoln Fellowship ($22,000), University of Illinois at Chicago, May 2018

2017 Graduate Student Council Travel Grant, University of Illinois at Chicago, November 2017

2017 Ford Foundation Dissertation Fellowship Alternate and Honorable Mention List, April 2017

2015-16 Dr. Martin Luther King Jr. Scholarship ($5000), University of Illinois at Chicago, August 2015

2014 Carla B. Howery Teaching Enhancement Fund ($2000), American Sociological Association, May 2014

David P. Street Master's Paper Award, Department of Sociology, University of Illinois at Chicago, April 2014
Amanda Stewart (ABD)
My dissertation, tentatively titled Queer and Trans Women in Rural Spaces, examines how we understand and make sense of the experiences of queer women in rural settings. While urban spaces are often associated with visibility and sexual enlightenment, rural spaces are often considered less welcoming locations from those in the queer community. My research challenges the dichotomous understandings of how geography shapes queer experiences by systematically exploring those of queer and trans* women in rural spaces. Through in-depth interviews with queer women between the ages of 25-65 who currently reside in a wide range of places throughout the United States, I explore questions about rural living, family, relationships, abuse and addiction, and sexuality. I find that while there are specific challenges to living in these locales, many of my respondents are not only able to survive, but thrive in these spaces.
For my Master's Project, I focused on the lives and experiences of trans* identified men living in Chicago. In this work, I specifically considered the relationship that transmen have with activism and feminism. I recently published an article based on this study in the Journal of Critical Thought and Praxis. I'm currently working on two other manuscripts, based on my dissertation research, that I plan to submit for review over the next several months. In addition to my research, I have also worked – in collaboration with Barbara Risman and Virginia Rutter – to author an instructor's manual to accompany the 2nd edition of Families as They Really Are. The 2nd edition of Families as They Really Are has been used at over 300 different schools and has sold more than 20,000 copies.
Over the past ten years, I've taught eight different courses, including introductory-level courses in gender, sexuality, families, social inequalities, and social problems as well as upper-level courses in gender, youth, and an interdisciplinary course on the changing image of American women. I have worked with very diverse groups of students including first-generation college students, low-income and homeless students, immigrant and international students, and non-traditional students. I've taught at several schools throughout the greater Chicago area, including community colleges and small state universities and their associated predominantly Latino student neighborhood centers, as well as schools that are designated as Hispanic Serving Institutions, Minority Serving Institutions, and are among the top 25 colleges and universities for LGBTQ students.
In all my classes, I work to meet students "where they are" in terms of preparation, subject knowledge, and individual learning processes. I often work with students who are struggling with writing, applying for jobs or graduate school, being tested for learning disabilities, and accessing mental health services. Not all student needs are purely academic, but I find that meeting students where they are and helping them attend to their needs whenever possible allows them to be more successful, academically and beyond. My teaching philosophy can best be explained using three verbs: partner, engage, and prepare. I strongly believe that learning should not only be student-centered but an active process. While I have a wide range of goals in my classroom, both for my students and myself, I hope we will be able to work together as partners both in the classroom and, whenever possible, in the community. I also strive to engage students through active learning, community-based projects, and service-learning. In the classroom, I prepare them for the real world by improving their soft skills through in-class discussions and group projects and by making them accountable for their own presence in the classroom. Students should not just be passive recipients of knowledge, but should instead be our partners in the classroom and beyond.
Amanda Stewart
Selected publications by Amanda Stewart

Stewart, Amanda A. 2016. "Survival. Activism. Feminism?: Exploring the Lives of Trans* Individuals in Chicago." Journal of Critical Thought and Praxis 5(1): Article 3. http://lib.dr.iastate.edu/jctp/vol5/iss1/3

Stewart, Amanda A. 2017. Review of Queering the Countryside: New Frontiers in Rural Queer Studies, edited by Mary L. Gray, Colin R. Johnson, and Brian J. Gilley (New York University Press, 2016). Rural Sociology 82(2): 368-371.

Stewart, Amanda A. and Virginia Rutter. 2015. Instructor's Manual to Accompany – Families as They Really Are, 2nd edition, edited by Virginia Rutter and Barbara Risman. New York: W.W. Norton and Company.

Selected awards for Amanda Stewart

2018 Student Forum Travel Award: American Sociological Association

2018 President's Research in Diversity Travel Award: University of Illinois at Chicago

2015-2016 Chancellor's Supplemental Research Fellowship: University of Illinois at Chicago ($4,000/year)

2015 Provost's Award for Graduate Research: University of Illinois at Chicago ($1,500)