Graduate Students on the Market
Get to know our talented PhD students on the job market! UIC Sociology prepares graduate students for jobs in a variety of settings, including a range of higher education positions as well as research positions in government, for-profit industry, and non-profit and advocacy organizations.
Currently on the market: Timothy Adkins, Jialin Li, Lain Mathers, Michael De Anda Muñiz, and Amanda Stewart.
Timothy Adkins (ABD)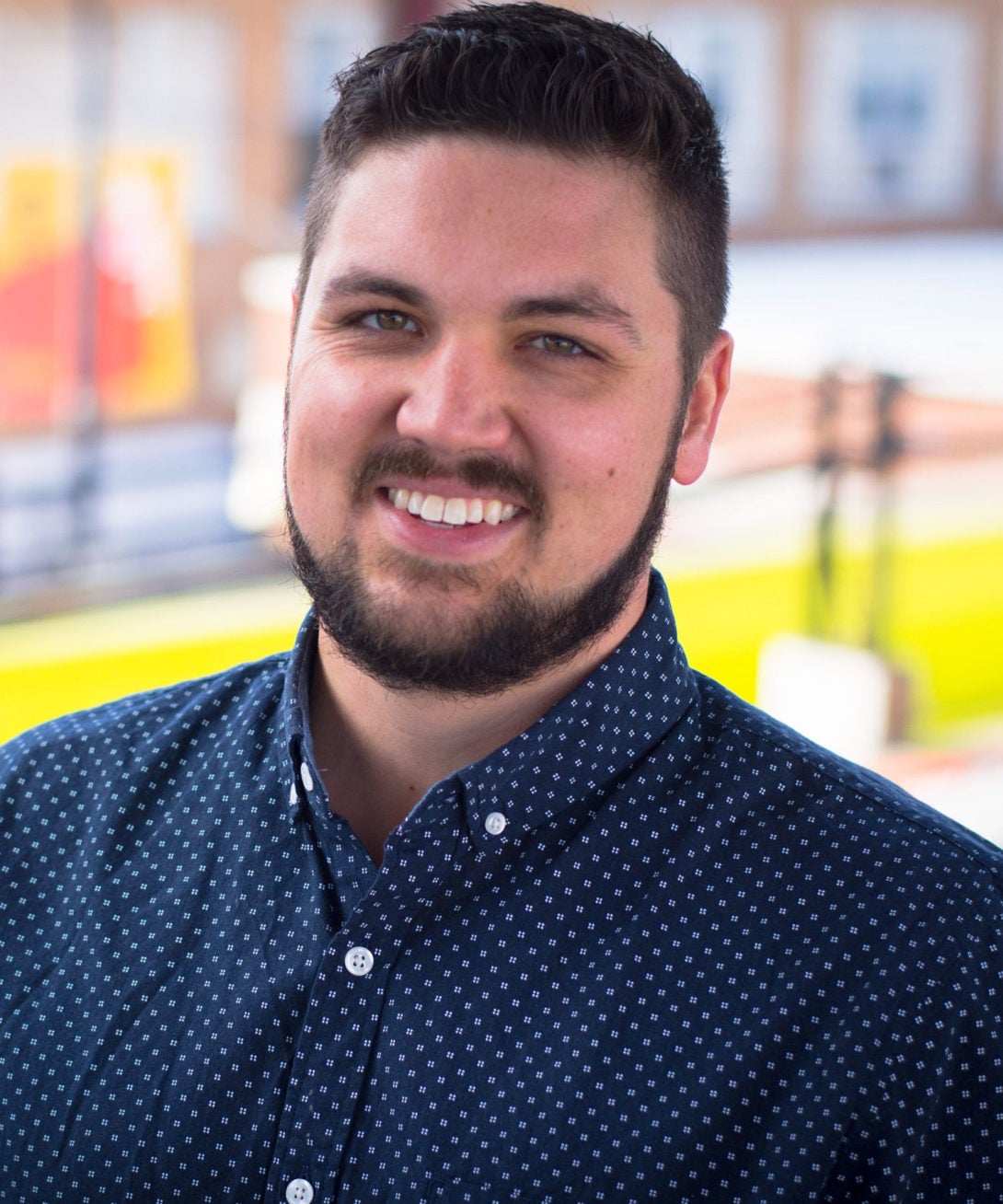 In my dissertation, I investigate the relationship between men's work and the shifting organizational environment in a coastal community.  Within the sociology of work, I combine two important debates—(a) emotional labor's intersections with gender, race, and class in service work contexts, and (b) economic restructuring toward non-standard labor relations (e.g. The New Economy, "gig economy").  I draw on fieldwork and over 70 interviews with workers in the Florida Keys' fishing tourism economy to contribute to these scholarly discussions.  Fishing guides–the largely self-employed, licensed captains who take tourists fishing for a few hours or a few days at a time–face the service work imperative of generating a positive experience for their customers, but are also able to rely on the masculinization of fishing and maritime work–as well as their position as independent, short-term contractors–to resist some of the negative aspects of emotional labor that we associate with interactive service work.
Beyond the worker-client interactions where these men perform a distinct and durable emotional labor, I articulate how both micro- and macro-level phenomena affect the operation and distribution of power between guides,  clients, and their competitors. To contextualize these tourism workers' labor, I describe the ways in which the Florida Keys region has been undergoing tourism gentrification processes for decades—what I call 'resortification.' This ongoing restructuring of the organizational terrain brings with it changes to housing costs, job opportunities, financial outcomes, business models, booking and advertisement, the marine ecosystem, and the meaning of being a Florida Keys fishing guide.
This research is increasingly relevant as employment continues to transform toward short-term 'gigs," tourism grows to be one of the largest global employers, and climate change or other ecological crises wring uncertainty into many work communities. This project was awarded a Rue Bucher Memorial Award in Qualitative Research from UIC.
Timothy Adkins (ABD)
Selected publications

Adkins, Timothy, Paula England, Barbara J. Risman and Jessie Ford. 2015. "Student Bodies: Does the Sex Ratio Matter for Hooking Up and Having Sex at College?" Social Currents 2(2).

Risman, Barbara J. and Timothy Adkins. 2014. "The Goal of Gender Transformation in American Universities: Toward Social Justice for Women in the Academy," in Jon Shefner, Harry F. Dahms, Robert Emmet Jones, and Asafa Jalata (Eds.), Social Justice and the University: Globalization, Human Rights, and the Future of Democracy. New York: Palgrave MacMillan.

Dreby, Joanna, and Timothy Adkins. 2012. "The Strength of Family Ties: How U.S. Migration Shapes Children's Ideas of Family." Childhood 19(2): 169–187

Dreby, Joanna, and Timothy Adkins. 2010. "Inequality in Transnational Families." Sociology Compass 4(8): 673-689.

Selected awards

2018 Rue Bucher Memorial Award for Qualitative Research—UIC Dept. of Sociology

2017 Graduate Student Teaching Award—UIC Dept. of Sociology
Jialin "Camille" Li (李佳琳) (ABD)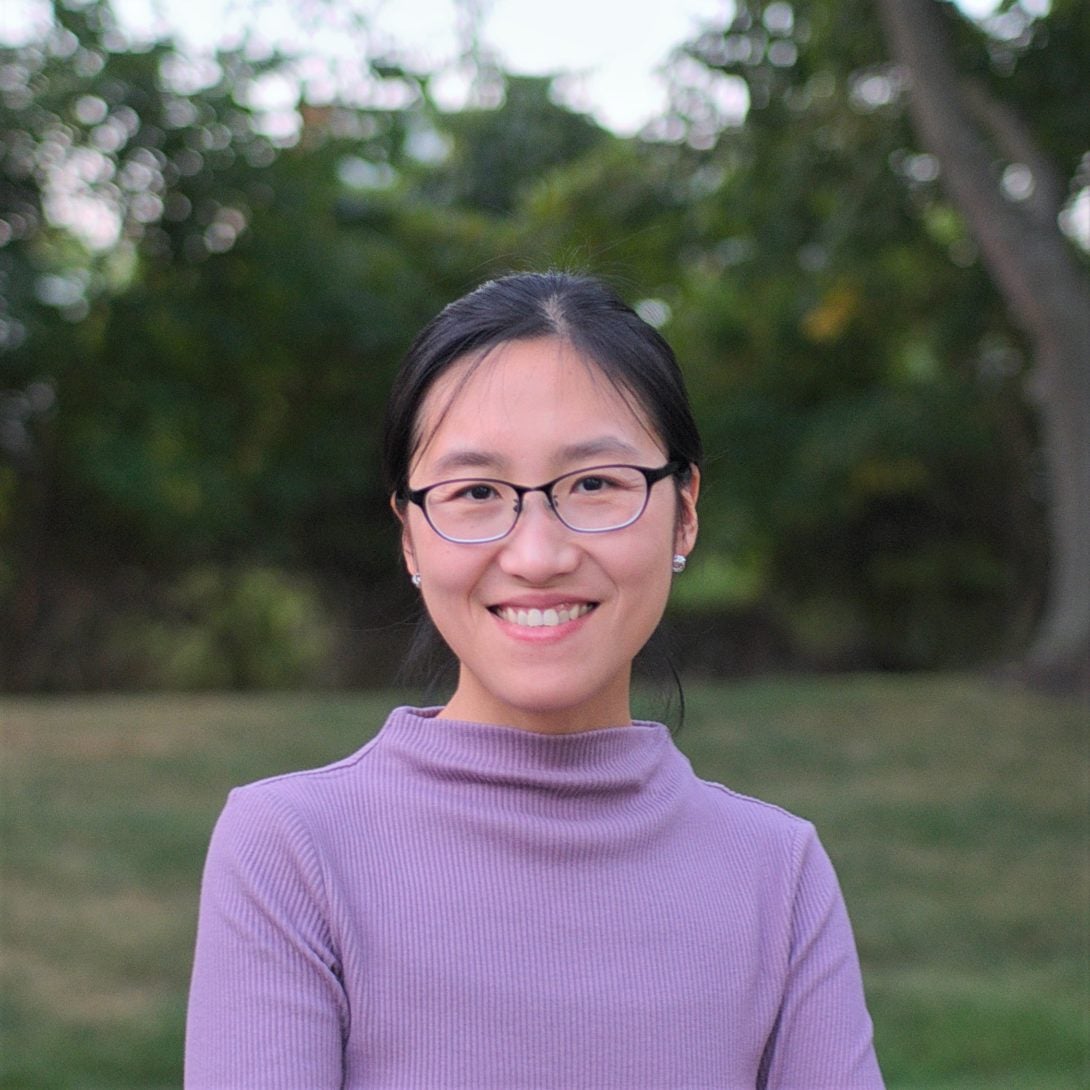 My dissertation is the first study that examines the distinction established through motherhood between middle-class and rural-to-urban migrant women in their risk perception and risk evasion in urban China. By following the pregnancies and childbirth experiences as well as the early stage of infant feeding of a diverse group of women (N=71) from 2013 to 2015, I found out that the past forty years' unsettled and drastic economic and social development in post-socialist China has exposed people to a variety of risks and uncertainties, including environmental pollution, food unsafety, market uncertainty, and crisis of distrust. I argue that the risks and uncertainties have created a unique space where mothers not only perform good motherhood but also stabilize their socioeconomic status and positionality. For example, middle-class mothers tend to see the issues of environmental pollution and food unsafety as a "Chinese" problem rooted in the Chinese society. Their practice of mothering is facilitated by their economic power but constrained/blinded by their political weakness. By contrast, rural-urban migrant mothers show a "fragmented" performance of motherhood due to the discriminatory social structure, limited disposable income, and also a lack of access to the emerging knowledge of mothering that is dominated and communicated among middle-class mothers through network and on social media.
Based on my dissertation, I have coauthored (with Amy Hanser, University of British Columbia) two articles in The China Journal and The Chinese Journal of Sociology. Currently, I have completed two manuscripts that are ready for submission. The first piece analyzes the childbirth experiences of a group of rural-urban migrant women in a government-subsidized maternity hospital. I use discriminatory inclusion to capture the dilemma faced by pregnant migrant women as well as local government due to the long-term household registration. This article will be sent to Sociology of Health and Illness in September. The second article has been prepared for Science, Technology, and Human Value. In it, I focus on the risk perceptions of middle-class mothers of electromagnetic radiation (EMF) and their use of radiation-shielding maternity cloaks during pregnancy. With a focus on the intersection of scientific uncertainty and market uncertainty, I argued that middle-class mothers do not fully believe that the radiation-shielding maternity clothes are scientifically trustworthy. But under the influence of social network as well as the ambient awareness of the reproductive crisis (due to environmental pollution or pressure from the modern lifestyle), they still choose to put on the clothes for psychological feelings of safety or maternal burden. I am currently in collaboration on a project that examines the gendered flexible citizenship of a group of upper-middle-class Chinese mothers who chose to give birth to their children in the United States. In this project, I focus on the maternal labor that centers on the management of their children's uncertain but flexible citizenship to maximize their opportunities in the future considering the unpredictable tension between China and the United States. This side project will be incorporated into my first book project that examines the risk perception and risk evasion of three groups of mothers (upper-middle-class, middle-class, rural-urban migrant) in having and raising a child in mainland China. This book will fill the gap in the contemporary discussions of risk society, politics of motherhood, and globalization in China.
Other than the pipeline of research plans, I also consider teaching an integrated part of my professional career. I have taught a variety of courses at several institutions, including a large, urban university (UIC) and a small liberal arts college (The College of New Jersey). My teaching expertise includes both teaching statistics to students who fear mathematics and explaining environmental racism to students who grew up in rich suburban areas. The heart of my pedagogy is to cultivate and enact a sociological imagination among all my students.
Jailin Li
Publications

Li, Jialin and Anthony Orum. (2018). "Migrant Vendors and Public Space in Shanghai." Sage Research Methods Cases

Hanser, Amy and Jialin Li. (2017). "The Hard Work of Feeding the Baby: Breastfeeding and Intensive Mothering in Contemporary Urban China." The Journal of Chinese Sociology 4:18.

Orum, Anthony and Jialin Li. (2017). "Life in Public Space: A Theatre of the Streets, Social Exclusion, and a Safe Zone in Shanghai." Perspectives on Global Development and Technology. 16(1-3): 241-259.

Hanser, Amy and Jialin (Camille) Li. (2015). "Opting Out? Gated Consumption, Infant Formula, and China's Affluent Urban Consumers." The China Journal 74: 110-128.

Li, Jialin. (2012). "Urban street vendors: flexible resistance beyond regulated space- the Example of street vendors near E. University gate." E-Journal of China Urban Studies 7(1): 9-27. (in Mandarin)

Awards

2017/2018 Honorable Mention, MAXQDA Research Grants

2015 Spring Provost Award, University of Illinois at Chicago ($1,500)

2014 Spring President's Research in Diversity Travel Award, U of Illinois ($600)
Lain Mathers (ABD)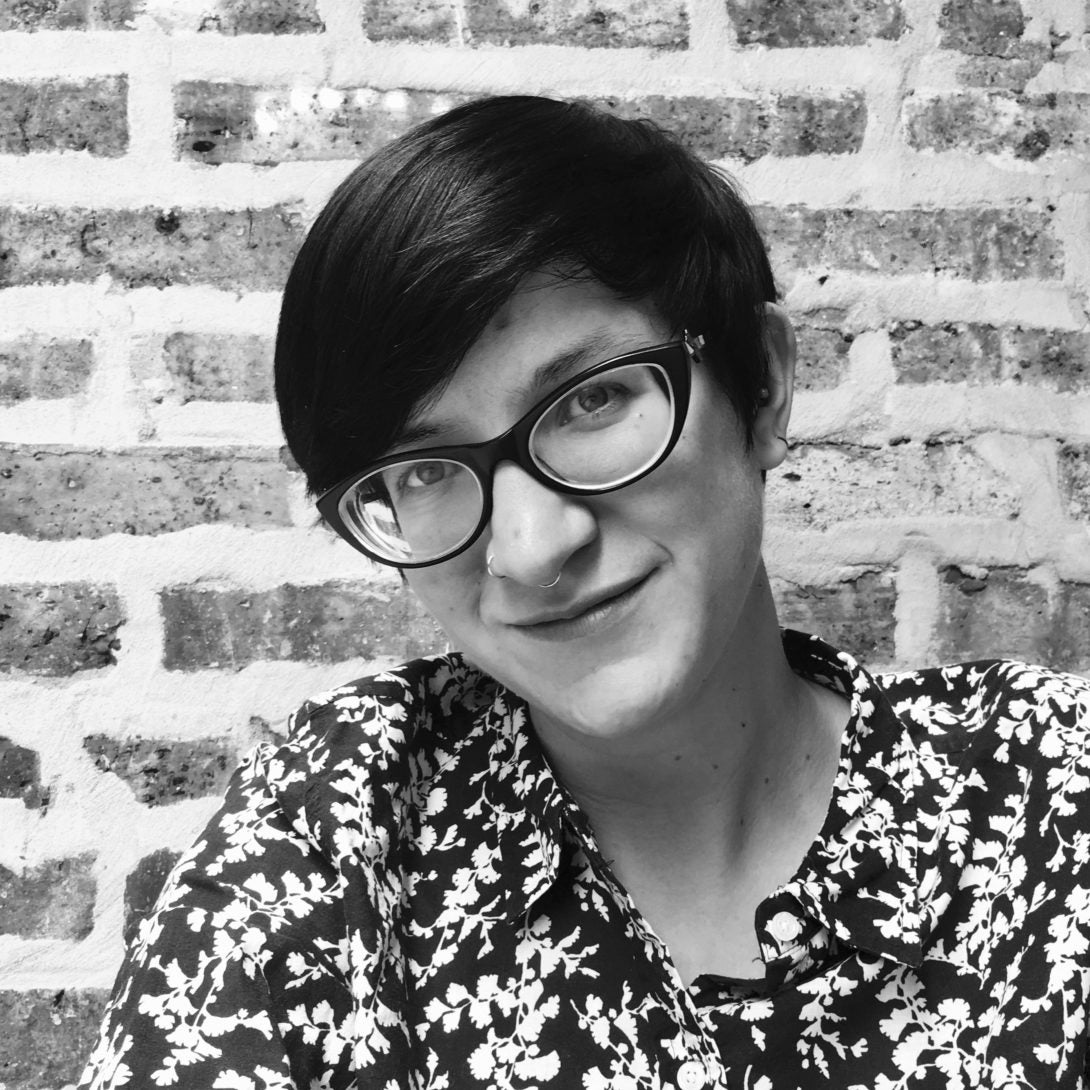 My areas of interest are sexualities, gender, religion, and health with a focus on LGBTQ religious experiences, transgender existence, and bisexualities. My co-authored article "Contemporary Religion and the Cisgendering of Reality" (Social Currents) was awarded the 2016 American Sociological Association Section on Religion's Distinguished Article Award. My dissertation draws on two data sources: in-depth interviews with 40 bi+ individuals (those who identify as bisexual, pansexual, queer, and/or otherwise sexually fluid), and a national sample of LGBT people from the Pew Research LGBT Survey. Through my dissertation I investigate the ways that bi+ individuals construct identity, navigate interpersonal relationships, and envision pathways for lessening sexual inequalities. My work unearths new ways for sociologists to think about the specific disparities bi+ people experience. I demonstrate how these findings connect to broader understandings of sexuality and inequality and put forth recommendations for future policy and academic directions we can take to mitigate inequalities that specifically harm bi+ individuals. As such, my current research explores how and where bi+ people fit in a social world rooted in sexual binaries, and what theoretical, political, and institutional pieces of knowledge remain unexplored as a result of their eradication from public discourse. Beyond my dissertation, I am in the process of analyzing data from a survey of responses from over 400 transgender people about their experiences with religion; health, medicine, and science; LGBTQIAP groups; and the broader cisgender public. In addition to my active research agenda, I am also the recipient of three teaching and mentoring awards. I am looking forward to going on the academic job market this coming fall. You can read some of my published work in Symbolic Interaction, Secularism and Nonreligion, Sexualities, Journal of Contemporary Ethnography, Teaching Sociology, Social Currents, Sociological Perspectives, Sociology of Religion, and The Qualitative Report.
Lain Mathers (ABD)
Selected Publications

Books:

Sumerau, J.E. and Lain A. B. Mathers. Under Contract. Beyond Binaries: America Through the Eyes of Transgender People. Lanham, MD: Rowman & Littlefield.

Articles:

Mathers, Lain A. B., J.E. Sumerau, and Ryan T. Cragun. 2018. "The Limits of Homonormativity: Constructions of Bisexual and Transgender People in the Post-gay Era." Sociological Perspectives DOI: 10.1177/0731121417753370.

Mathers, Lain A.B. 2017. "Bathrooms, Boundaries, and Emotional Burdens: Cisgendering Interactions Through the Interpretation of Transgender Experience." Symbolic Interaction 40(3): 295-316.

Mathers, Lain A.B. 2017. "Expanding on the Experiences of Transgender Nonreligious People: An Exploratory Analysis." Secularism and Nonreligion 6(3): 1-10.

Sumerau, J.E., Ryan T. Cragun, and Lain A.B. Mathers. 2016. "Contemporary Religion and the Cisgendering of Reality." Social Currents 3(3): 293-311.
*Winner of the 2016 Distinguished Article Award from the American Sociological Association Section on Religion.

Mathers, Lain A.B., J. Edward Sumerau, and Koji Ueno. 2015. ""This Isn't Just Another Gay Group": Privileging Heterosexuality in a Mixed-sexuality LGBTQ Advocacy Group." Journal of Contemporary Ethnography DOI: 10.1177/0891241615578905.

Selected Awards

2017 University of Illinois at Chicago Department of Sociology Graduate Student Teaching Award.

2017 University of Illinois at Chicago Honors College – Graduate College Excellence in Undergraduate Mentoring Award, $750.

2017 The Honoring Our Professors' Excellence Award presented by University of Illinois Campus Housing.

2016 Distinguished Article Award for "Contemporary Religion and the Cisgendering of Reality" (with J.E. Sumerau and Ryan T. Cragun) American Sociological Association Section on Religion.
Michael De Anda Muñiz (ABD)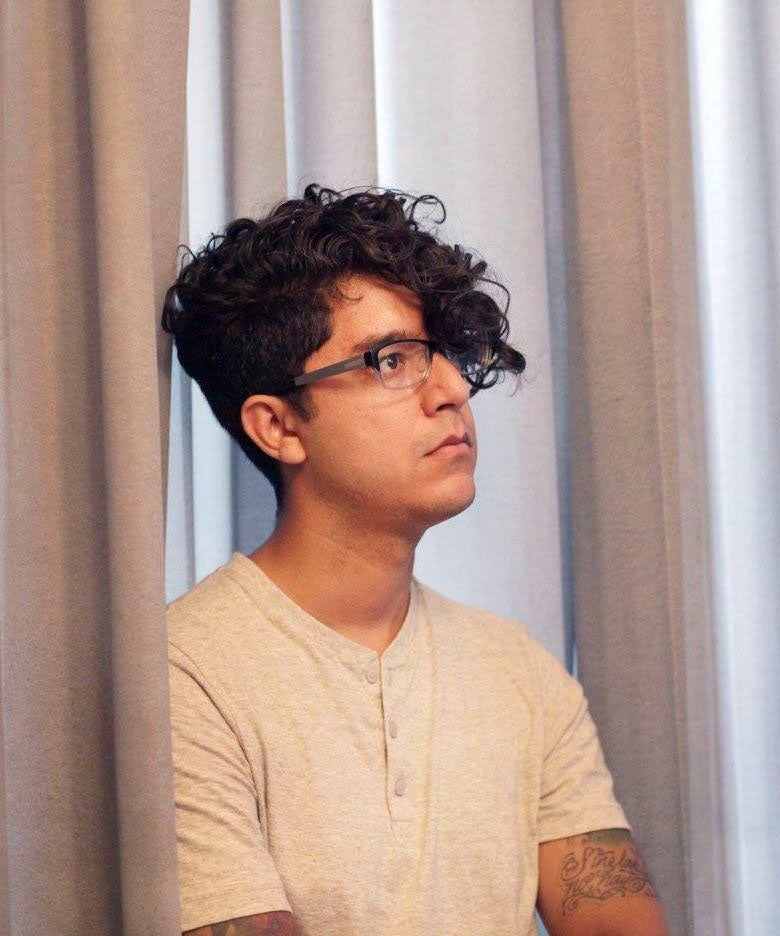 My dissertation is an ethnographic study of Latina artists in Chicago who regularly produce visual art, sculpture, performance, music, or writing within and with their communities – what I call "community-engaged artists". I engage with cultural sociology, de-/postcolonial theory, women of color feminisms, and queer of color theory to explore the ways that Latina community-engaged artists in Chicago navigate issues of (il)legibility and space to practice and produce their work. I find that white supremacy, patriarchy, and capitalism not only devalue Latina community-engaged artists in the field of art and society, in general, but also render them illegible. I argue that Latina community-engaged artists develop as young artists within "third spaces" and continue to construct and work within third spaces, such as artist collectives, public site interventions, and community events. My research contributes to sociology of culture and art, Latina/x/o Studies, and Gender and Women's Studies.
My teaching is strongly connected to my passion for community activism. Education is a transformative process, and I believe the end goal of this process should be to cultivate and empower students to be active and engaged knowledge producers and agents of social change. I helped develop a community-engaged research project that trained graduate students to produce non-exploitative and useful research on racialized policing in Chicago in solidarity with marginalized communities in struggle. I have also mentored students of color and first-generation college students to successfully navigate higher education. Overall, I aim for students to develop skills that will assist them in reaching their academic, professional, and personal goals and develop a critical consciousness that helps them better understand and transform themselves and the world in which they live.
I practice my pedagogy outside of traditional academic spaces, because I believe in the emancipatory and transformative potential of education. I have led community workshops on art and mass incarceration. I have also shared my creative work at institutions like The National Museum of Mexican Art, University of Chicago, University of Illinois at Chicago, and Comfort Station Logan Square. As a member of The Prison + Neighborhood Arts Project and The 96 Acres Project (two Chicago-based collectives), I have taught and built intellectual communities with incarcerated people at Cook County Jail and Stateville Maximum Security Prison. My students' work and ideas have been shared in community events around Chicago.
Michael De Anda Muñiz (ABD)
Selected publications

Muñiz, Michael De Anda. Forthcoming. "The Power of Latinx Studies Beyond the Ivory Tower and Inside Prison Walls" Latino Studies 16(4).

Ruehs, Emily, Regina Pessagno, Rachel Lovis, William Scarborough, Michael De Anda Muniz, Maximilian Cuddy, Jesse Holzman, and Dennis Kass. 2018. "A Relevant Pedagogy: Outcomes from a High School Sociology Research Practicum." Journal of Public and Professional Sociology 10(2): Article 2.

Selected awards

2018 Abraham Lincoln Fellowship ($22,000), University of Illinois at Chicago, May 2018

2017 Graduate Student Council Travel Grant, University of Illinois at Chicago, November 2017

2017 Ford Foundation Dissertation Fellowship Alternate and Honorable Mention List, April 2017

2015-16 Dr. Martin Luther King Jr. Scholarship ($5000), University of Illinois at Chicago, August 2015

2014 Carla B. Howery Teaching Enhancement Fund ($2000), American Sociological Association, May 2014

David P. Street Master's Paper Award, Department of Sociology, University of Illinois at Chicago, April 2014
Amanda Stewart (ABD)
My dissertation, tentatively titled Queer and Trans Women in Rural Spaces, examines how we understand and make sense of the experiences of queer women in rural settings. While urban spaces are often associated with visibility and sexual enlightenment, rural spaces are often considered less welcoming locations from those in the queer community. My research challenges the dichotomous understandings of how geography shapes queer experiences by systematically exploring those of queer and trans* women in rural spaces. Through in-depth interviews with queer women between the ages of 25-65 who currently reside in a wide range of places throughout the United States, I explore questions about rural living, family, relationships, abuse and addiction, and sexuality. I find that while there are specific challenges to living in these locales, many of my respondents are not only able to survive, but thrive in these spaces.
For my Master's Project, I focused on the lives and experiences of trans* identified men living in Chicago. In this work, I specifically considered the relationship that transmen have with activism and feminism. I recently published an article based on this study in the Journal of Critical Thought and Praxis. I'm currently working on two other manuscripts, based on my dissertation research, that I plan to submit for review over the next several months. In addition to my research, I have also worked – in collaboration with Barbara Risman and Virginia Rutter¬¬ – to author an instructor's manual to accompany the 2nd edition of Families as They Really Are. The 2nd edition of Families as They Really Are has been used at over 300 different schools and has sold more than 20,000 copies.
Over the past ten years, I've taught eight different courses, including introductory level courses in gender, sexuality, families, social inequalities, and social problems as well as upper level courses in gender, youth, and an interdisciplinary course on the changing image of American women. I have worked with very diverse groups of students including first-generation college students, low-income and homeless students, immigrant and international students, and non-traditional students. I've taught at several schools throughout the greater Chicago area, including community colleges and small state universities and their associated predominantly Latino student neighborhood centers, as well as schools that are designated as Hispanic Serving Institutions, Minority Serving Institutions, and are among the top 25 colleges and universities for LGBTQ students.
In all my classes, I work to meet students "where they are" in terms of preparation, subject knowledge, and their individual learning processes. I often work with students who are struggling with writing, applying for jobs or graduate school, being tested for learning disabilities, and accessing mental health services. Not all student needs are purely academic, but I find that meeting students where they are and helping them attend to their needs whenever possible allows them to be more successful, academically and beyond. My teaching philosophy can best be explained using three verbs: partner, engage, and prepare. I strongly believe that learning should not only be student centered, but an active process. While I have a wide range of goals in my classroom, both for my students and myself, I hope we will be able to work together as partners both in the classroom and, whenever possible, in the community. I also strive to engage students through active learning, community based projects, and service learning. In the classroom, I prepare them for the real world by improving their soft skills through in-class discussions and group projects and by making them accountable for their own presence in the classroom. Students should not just be passive recipients of knowledge, but should instead be our partners in the classroom and beyond.
Amanda Stewart
Selected publications by Amanda Stewart

Stewart, Amanda A. 2016. "Survival. Activism. Feminism?: Exploring the Lives of Trans* Individuals in Chicago." Journal of Critical Thought and Praxis 5(1): Article 3. http://lib.dr.iastate.edu/jctp/vol5/iss1/3

Stewart, Amanda A. 2017. Review of Queering the Countryside: New Frontiers in Rural Queer Studies, edited by Mary L. Gray, Colin R. Johnson, and Brian J. Gilley (New York University Press, 2016). Rural Sociology 82(2): 368-371.

Stewart, Amanda A. and Virginia Rutter. 2015. Instructor's Manual to Accompany – Families as They Really Are, 2nd edition, edited by Virginia Rutter and Barbara Risman. New York: W.W. Norton and Company.

Selected awards for Amanda Stewart

2018 Student Forum Travel Award: American Sociological Association

2018 President's Research in Diversity Travel Award: University of Illinois at Chicago

2015-2016 Chancellor's Supplemental Research Fellowship: University of Illinois at Chicago ($4,000/year)

2015 Provost's Award for Graduate Research: University of Illinois at Chicago ($1,500)